President-elect Donald Trump has a lot of key positions to fill in the coming weeks that will shape his next four years in office.
While rumors have been flying around about who he will appoint (some of which we've included here), Trump has so far only made five official hires.
We'll update this list as he announces more senior leadership positions, but here's what we know so far:
---
Reince Priebus, chief of staff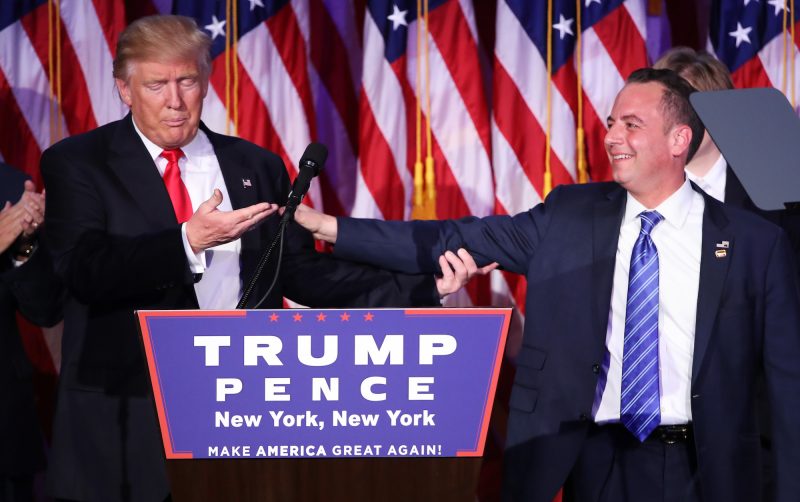 Obama administration counterparts: Rahm Emanuel, Pete Rouse, Bill Daley, Jack Lew, Denis McDonough (current)
Duties: oversee the Executive Office of the President, serve as the president's right-hand man
Priebus' former job: Chairman of the Republican National Committee
Bio:Priebus, 44, got his law degree from the University of Miami in 1998. He worked his way up through the ranks of the Republican Party, becoming the Wisconsin Party Chairman in 2007, then general counsel to the National Committee in 2009, and finally its chairman in 2011. Priebus helped launch Wisconsinites House Speaker Paul Ryan and Gov. Scott Walker to national prominence over the last several years. He has two young children with his wife, Sally.
Reactions: While Priebus' hire may comfort the Republican establishment, it may aggravate some of Trump's supporters who expect him to fulfill his promise to "drain the swamp" of Washington insiders in government.
---
Steve Bannon, chief strategist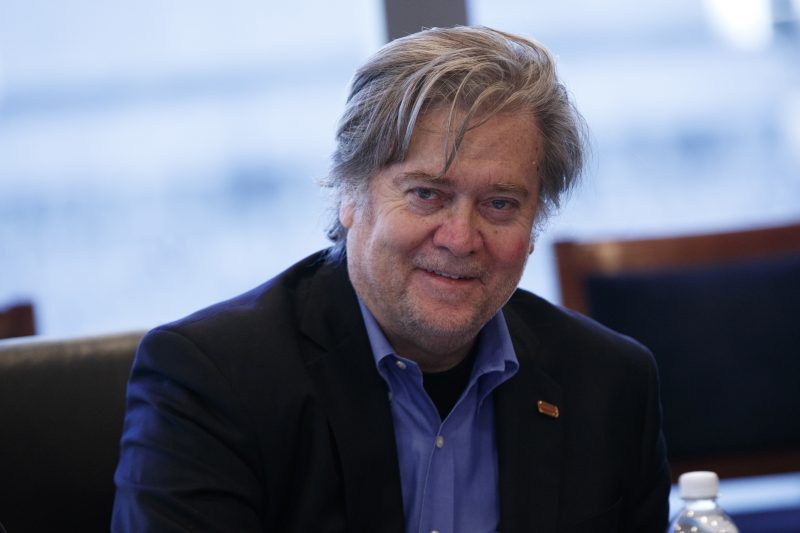 Obama administration counterpart: Valerie Jarrett
Duties: serve as senior counselor to the president,shape the administration's political strategy
Bannon's former jobs: chairman of the alt-right news site Breitbart, CEO/chief strategist of the Trump campaign
Bio: Bannon, 62, graduated from Harvard Business School in 1983, and made much of his fortune as a Goldman Sachs banker and a longtime movie and TV producer. Since 2011, he has led Breitbart News, the far-right website espousing anti-establishment white nationalist positions, particularly on issues like immigration and trade. Bannon has two 21-year-old daughters, whose mother accused him of domestic abuse and anti-Semitic comments during their divorce proceedings in 1996. He pleaded not-guilty, and the charges were dropped. He has another ex-wife, as well.
Reactions: Bannon's appointment set off a firestorm of controversy, with critics pointing to what they considered racially charged, bigoted rhetoric used on Breitbart under Bannon's leadership.
---
Sen. Jeff Sessions, attorney general (pending Senate confirmation)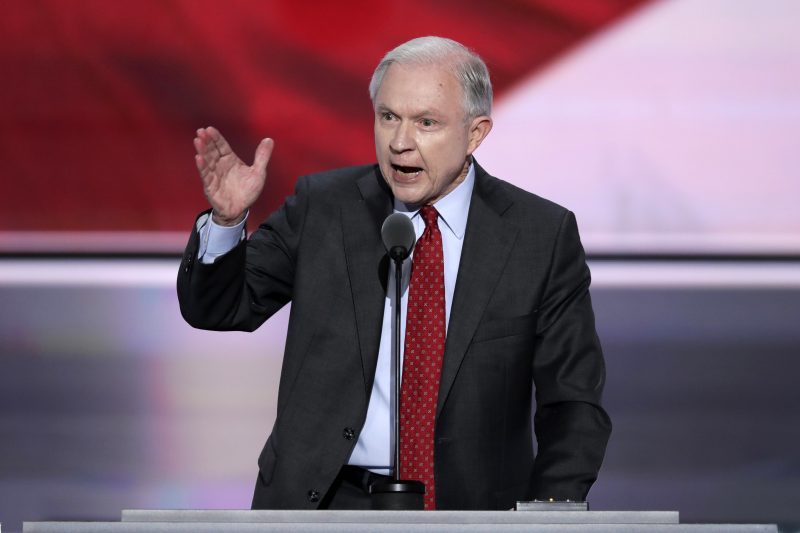 Obama administration counterparts: Mark Filip, Eric Holder, Loretta Lynch (current)
Duties: act as the country's chief law enforcement officer, represent the US in court cases, provide the Executive Branch with formal and informal legal counsel and advice
Sessions' former job: senator from Alabama
Bio:Sessions, 69, was born and raised in Alabama, got his law degree from the University of Alabama in 1973, and served in the Army Reserve for 13 years. President Ronald Reagan nominated him as a US attorney in 1981, then he was elected as Alabama's attorney general in 1994, and was first elected to the Senate in 1996. He is currently serving his fourth term. Sessions and his wife, Mary Blackshear, have three children and 10 grandkids.
Reactions: Sessions' consideration for a Cabinet position has revived allegations of racism that jeopardized his chance to become a federal district court judge in 1986, when a prosecutor testified Sessions called the NAACP and the ACLU "un-American." Incoming Senate Democratic Leader Chuck Schumer said he is "very concerned" about Sessions' civil rights record, a sentiment other liberals echoed. Many conservatives, meanwhile, applauded Trump's choice, with Republican senators saying they'd vote to confirm him.
---
Lt. Gen. Michael Flynn, national security adviser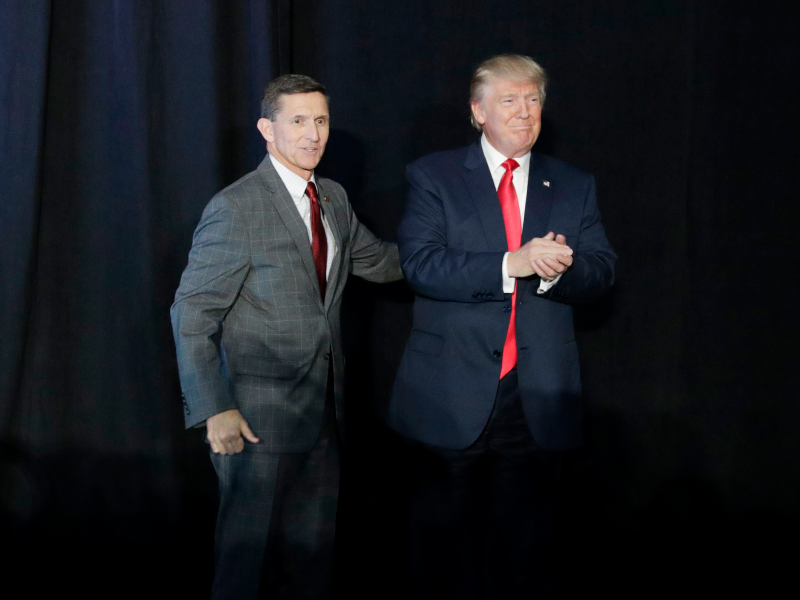 Obama administration counterparts: James Jones, Thomas Donilon, Susan Rice (current)
Duties: Provide the president's daily national security briefing; coordinate the administration's foreign policy, intelligence, and military efforts
Flynn's former jobs: director of the Defense Intelligence Agency
Bio: Flynn, 58, joined the Army as a second lieutenant in military intelligence when he graduated from the University of Rhode Island in 1981. Serving at home and abroad, Flynn worked his way up the ranks of the armed forces, eventually becoming the director of the Defense Intelligence Agency in 2012. The lieutenant general retired from the position in 2014. A registered Democrat, Flynn became an early supporter of Trump's, advising the president-elect on national security matters during the campaign. He and his wife, Lori, have two sons.
Reactions: Flynn has been criticized for being anti-Islamic, for his questionable business ties to Turkey's increasingly authoritarian president, for what some see as his overly positive views toward Russia, and for promoting conspiracy theories on Twitter during Trump's campaign. He was also accused of being too hawkish when he was DIA director, which is why a former Pentagon official alleged Flynn was forced out of the agency.
---
Rep. Mike Pompeo, CIA director (pending Senate confirmation)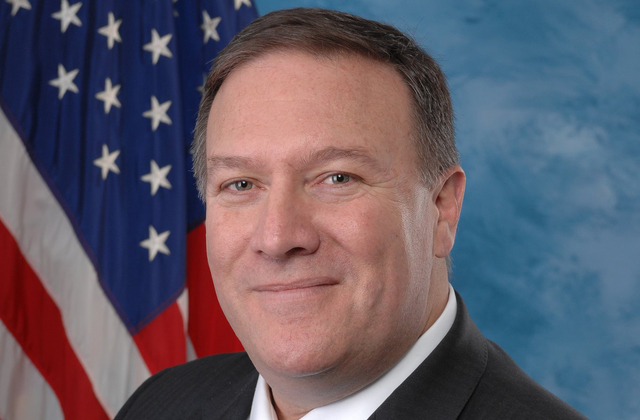 Obama administration counterparts: Leon Panetta, Michael Morell (acting), David Petraeus, John Brennan (current)
Duty: oversee the Central Intelligence Agency
Pompeo's former job: US Representative for Kansas
Bio:Pompeo, 52, graduated first in his class from West Point in 1986, then served as a cavalry officer in the Army. After returning from active duty, Pompeo graduated from Harvard Law School in 1994, where he served as an editor of the Harvard Law Review. Pompeo moved to Kansas, where he founded and helmed aerospace and oil manufacturing companies. He has been the US Representative for Kansas's 4th congressional district since 2011. The tea-party-aligned House member originally supported Sen. Marco Rubio of Florida in the GOP presidential primary, but eventually endorsed Trump once the business mogul secured the nomination. He and his wife, Susan, have a son, Nicholas.
Reactions: Several Republican lawmakers praised Pompeo's directness, expressing confidence in his ability to lead the CIA. Pompeo has been criticized for anti-Muslim remarks he's made in the past – scrutiny that reemerged after Trump announced his appointment.
---
Gov. Nikki Haley, United Nations Ambassador (pending Senate confirmation)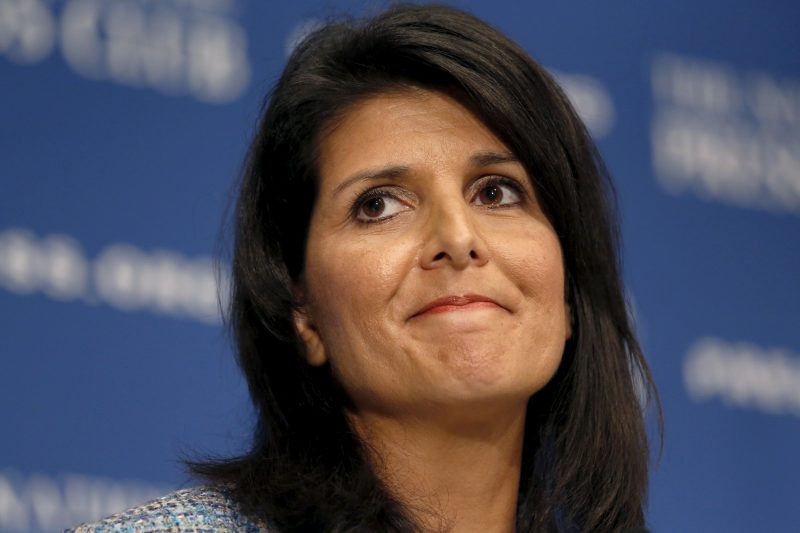 Obama administration counterparts: Susan Rice, Rosemary DiCarlo, Samantha Power (current)
Duty: Advance US interests at the United Nations.
Haley's former job: Governor of South Carolina
Bio: Haley, 44, was born to Indian immigrant parents in South Carolina, where she graduated from Clemson University with a degree in accounting in 1994. She worked at Exotica International, an upscale women's clothing firm her mother, Raj Randhawa, founded that became a multi-million dollar business (which the family retired in 2008). Haley ousted an incumbent for a South Carolina House of Representatives seat in 2004, and was reelected for two more terms. The state then elected her its first female governor in 2010, and doubled down in the 2014 election. Haley and her husband Michael, a captain in the Army National Guard, have two teenage children.
Reactions: Some diplomats criticized Haley for her lack of experience on the world stage since she has never held a position in the federal government. Democratic senators said she would get a "thorough" confirmation hearing, but that they would give her fair consideration.
---
Betsy DeVos, secretary of education (pending Senate confirmation)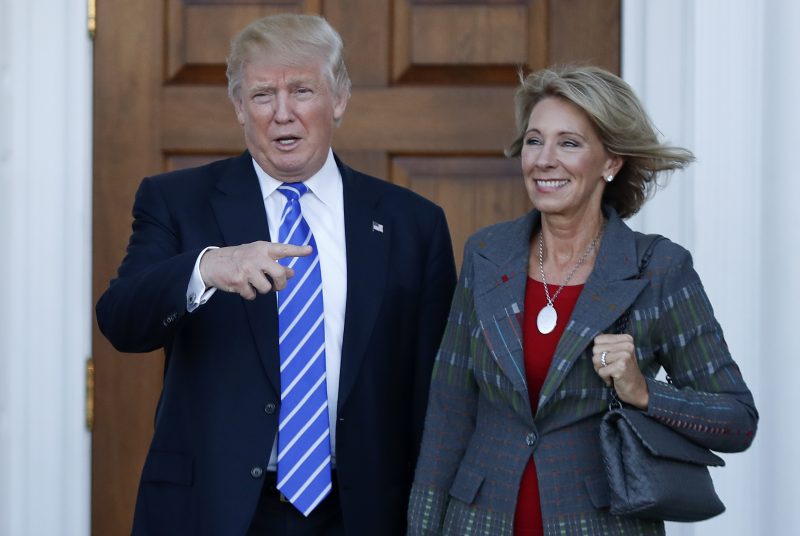 Obama administration counterparts: Arne Duncan, John King, Jr. (current)
Duties: Lead the US Department of Education, manage federal financial aid policies, ensure equal access to education.
DeVos' former job: chair of the nonprofit American Federation for Children
Bio: DeVos, 58, graduated from Calvin College in 1979, held various leadership positions in the Michigan Republican Party before becoming its chairwoman from 1996 to 2000. President George W. Bush appointed her to the board of the Kennedy Center for the Performing Arts in 2004, which she served on until 2010. DeVos has also served on various charity and company boards that she and her husband, Dick, an heir to the Amway fortune, founded, including the Windquest Group, which invests in clean energy and manufacturing. In 2009, she became the chair of the American Federation for Children, a nonprofit that aims to expand the use of school vouchers allowing students to use public funds to attend private schools. The DeVos' have four children and five grandchildren.
Reactions: While proponents of school vouchers have predictably lauded Trump's pick, its opponents have lambasted DeVos, arguing that the programs weaken public schools and fund private schools at taxpayers' expense. Teachers' unions have similarly criticized her for not understanding the public school landscape since she sent her children to private schools.
---
The following positions are rumored contenders:
---
(Contenders) Treasury Secretary, pending Senate confirmation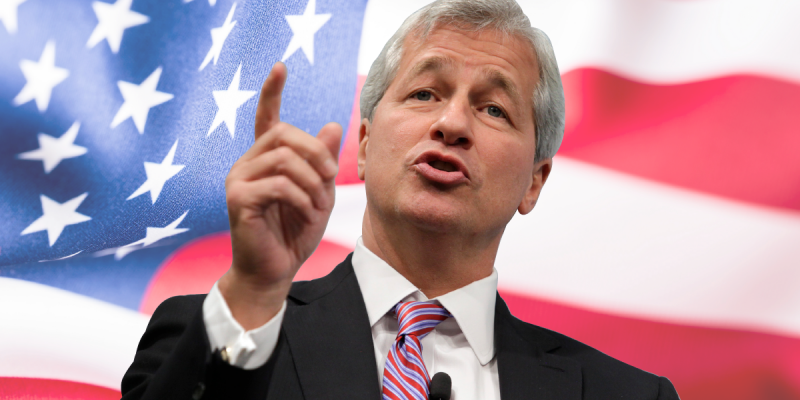 Steven Mnuchin, former Goldman Sachs Group Inc executive and Trump's campaign finance chairman
Jeb Hensarling, US representative from Texas and chairman of the House Financial Services CommitteeJamie Dimon, JPMorgan Chase & Co chief executive officerTom Barrack, founder and chairman of Colony Capital Inc
---
(Contenders) Secretary of State, pending Senate confirmation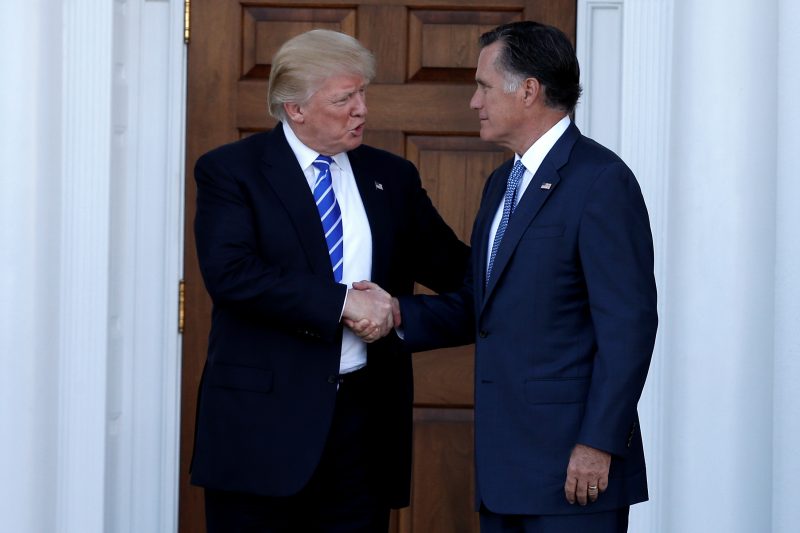 Mitt Romney, 2012 Republican presidential nominee and former Massachusetts governorRudy Giuliani, former mayor of New York CityNikki Haley, governor of South CarolinaJohn Bolton, former US ambassador to the United Nations under President George W. BushBob Corker, US senator from Tennessee and chairman of the Senate Foreign Relations CommitteeZalmay Khalilzad, former US ambassador to Iraq
---
(Contenders) Defense Secretary, pending Senate confirmation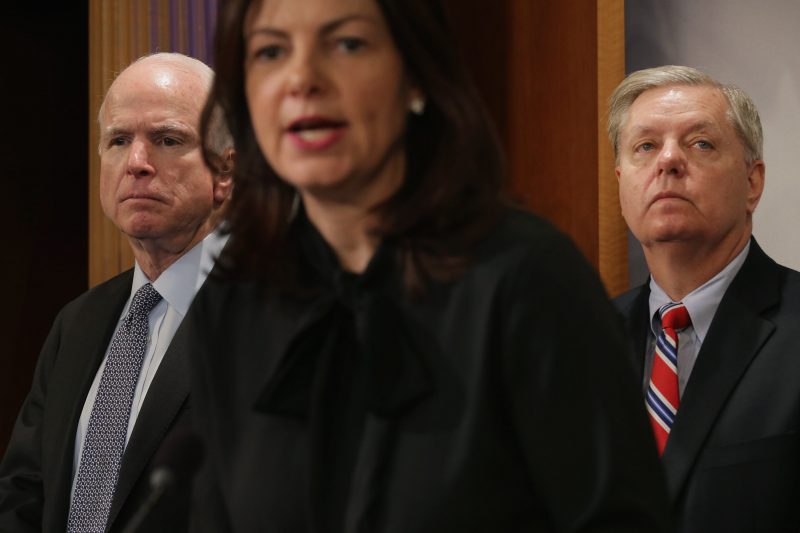 Tom Cotton, US senator from ArkansasJon Kyl, former US senator from ArizonaDuncan Hunter, US representative from California and early Trump supporter, member of the House Armed Services CommitteeJim Talent, former US senator from Missouri who was on the Senate Armed Services CommitteeKelly Ayotte, outgoing US senator from New Hampshire and member of the Senate Armed Services Committee
Retired Marine Gen. James Mattis
---
(Contenders) Health and Human Services Secretary, pending Senate confirmation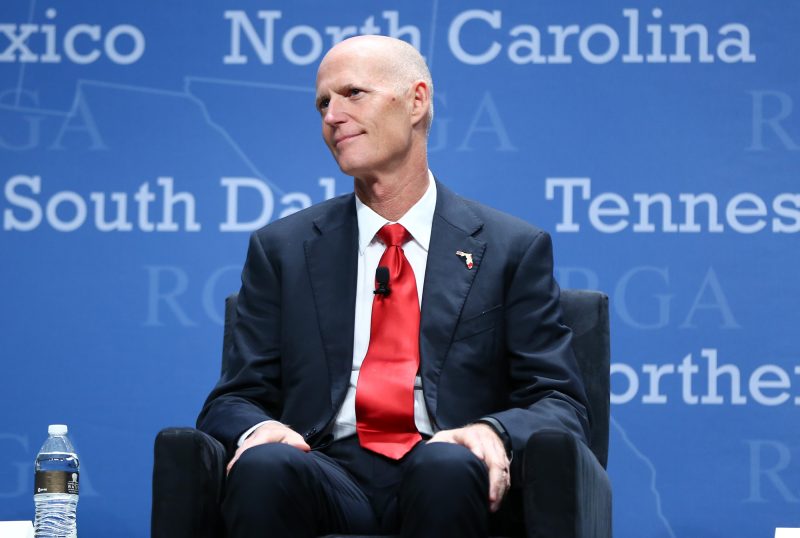 Tom Price, US representative from Georgia who is an orthopedic surgeonRick Scott, Florida governorRich Bagger, former pharmaceutical executive and former top aide to New Jersey Governor Chris ChristieBobby Jindal, former Louisiana governor
---
(Contenders) Homeland Security Secretary, pending Senate confirmation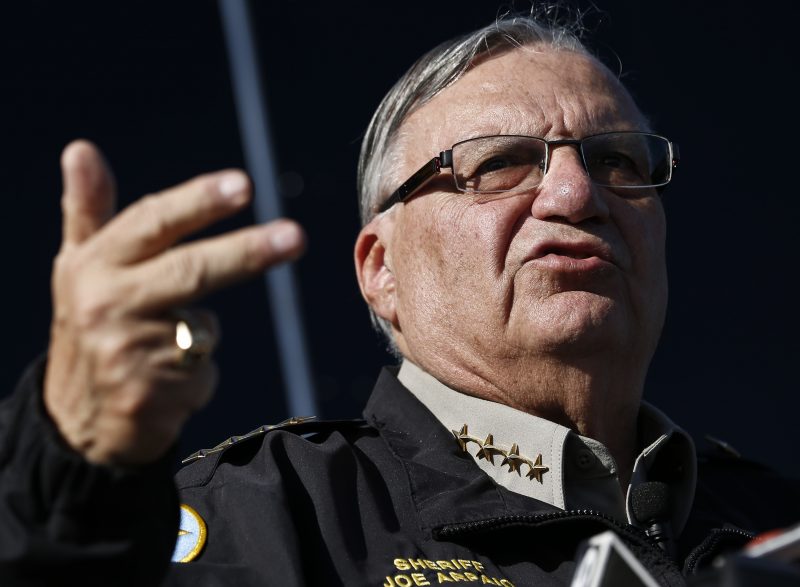 Michael McCaul, US representative from Texas and chairman of the House Homeland Security CommitteeDavid Clarke, Milwaukee county sheriff and vocal Trump supporterJoe Arpaio, outgoing Maricopa County, Arizona, sheriff who campaigned for Trump
---
(Contenders) Environmental Protection Agency Administrator, pending Senate confirmation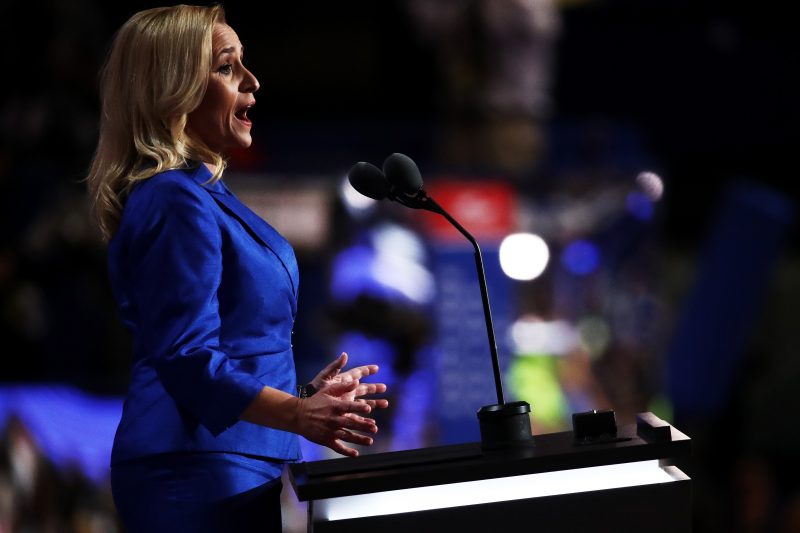 Jeff Holmstead, energy lawyer, former EPA official during George W. Bush administrationMike Catanzaro, energy lobbyist, former EPA official during George W. Bush administrationRobert Grady, venture capitalist, partner in private equity firm Gryphon InvestorsLeslie Rutledge, Arkansas attorney generalCarol Comer, commissioner of the Indiana Department of Environmental Management
---
(Contenders) Energy Secretary, pending Senate confirmation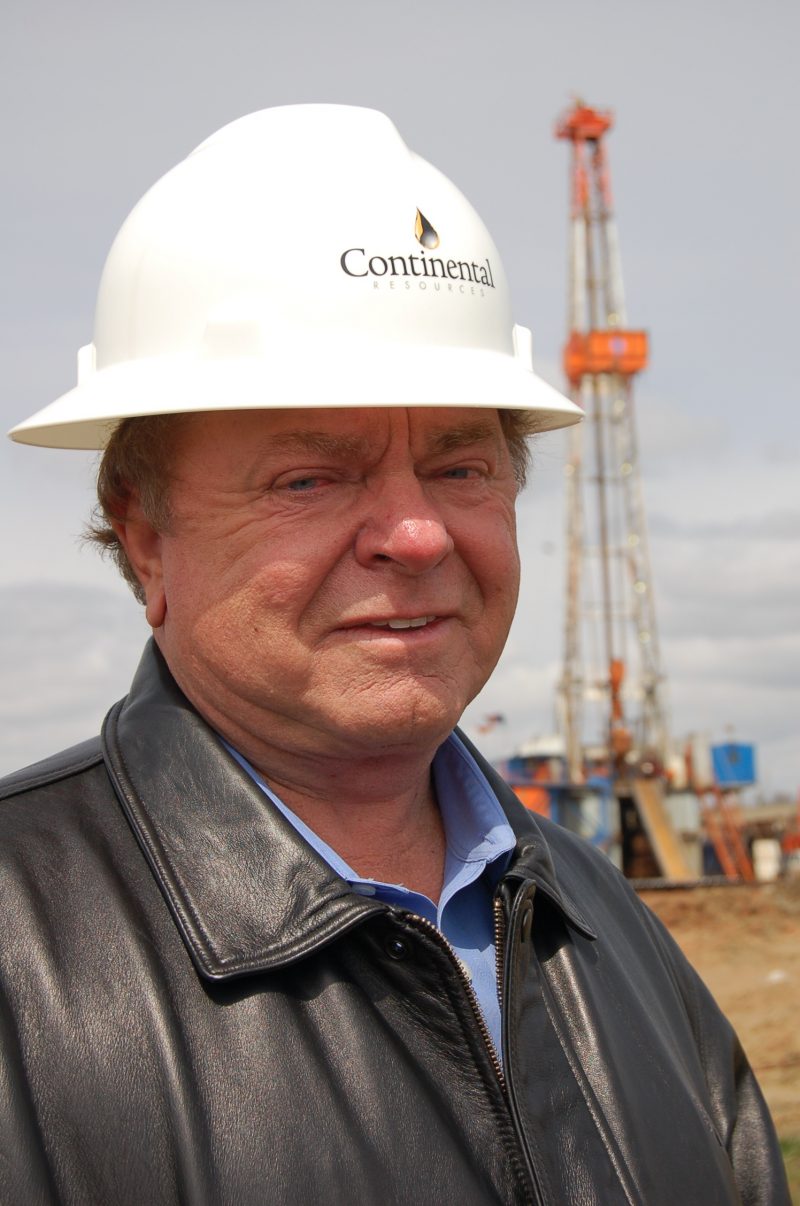 Harold Hamm, Oklahoma oil and gas mogul, chief executive of Continental Resources IncKevin Cramer, US Representative from North DakotaRobert Grady, venture capitalist, partner in private equity firm Gryphon InvestorsLarry Nichols, co-founder of Devon Energy CorpJames Connaughton, chief executive of Nautilus Data Technologies and a former environmental adviser to President George W. Bush
---
(Contenders) Interior Secretary, pending Senate confirmation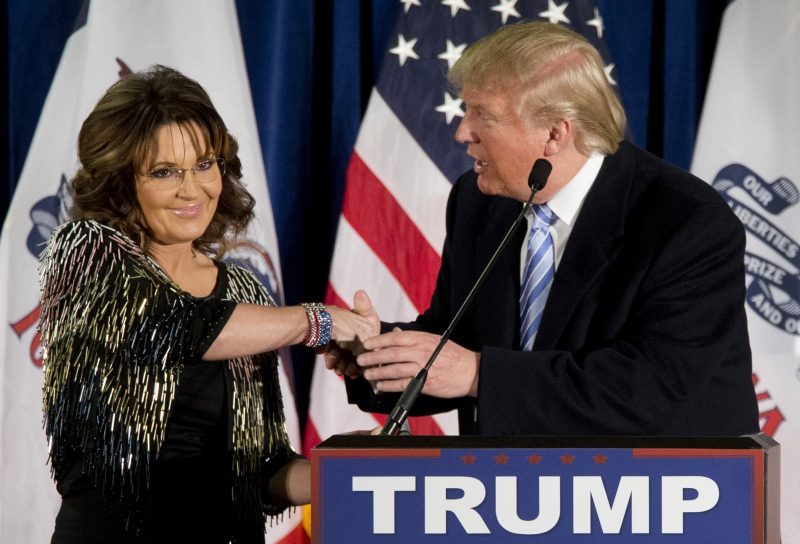 Sarah Palin, former Alaska governor, 2008 Republican vice presidential nomineeJan Brewer, former Arizona governorForrest Lucas, founder of oil products company Lucas OilHarold Hamm, Oklahoma oil and gas mogul, chief executive of Continental Resources Inc
---
(Contenders) Commerce Secretary, pending Senate confirmation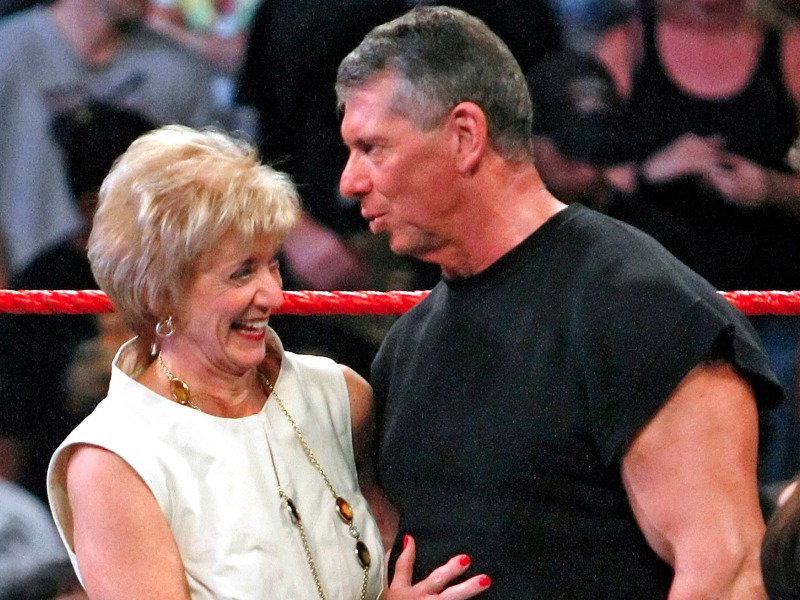 Wilbur Ross, billionaire investor, chairman of Invesco Ltd subsidiary WL Ross & CoLinda McMahon, former World Wrestling Entertainment executive and two-time Senate candidate
---
(Contenders) Director of National Intelligence, pending Senate confirmation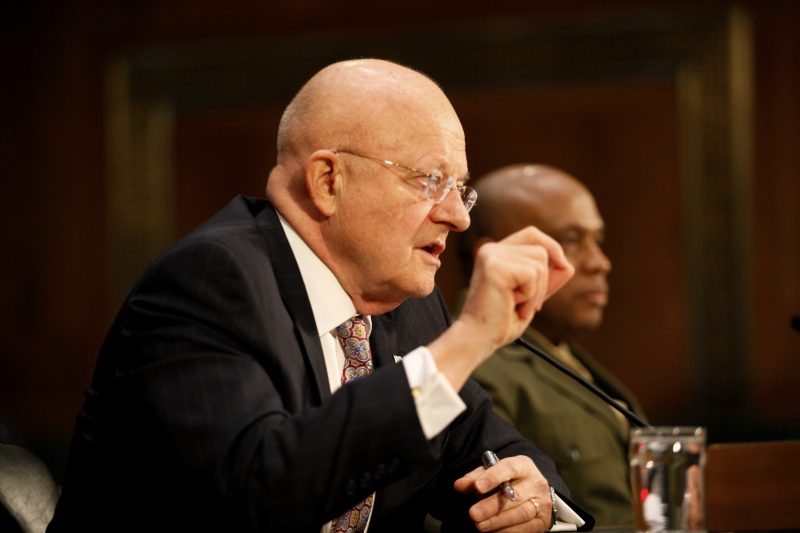 Ronald Burgess, retired lieutenant general and former Defense Intelligence Agency chiefRobert Cardillo, director of the National Geospatial-Intelligence AgencyPete Hoekstra, former US representative from Michigan
---
(Contender) US Trade Representative, pending Senate confirmation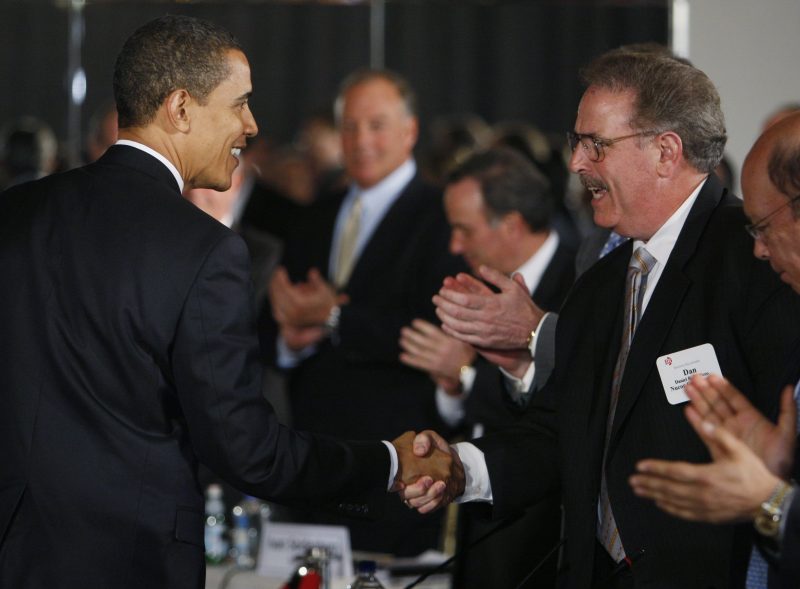 Dan DiMicco, former chief executive of steel producer Nucor Corp
---
(Contenders) Labor Secretary, pending Senate confirmation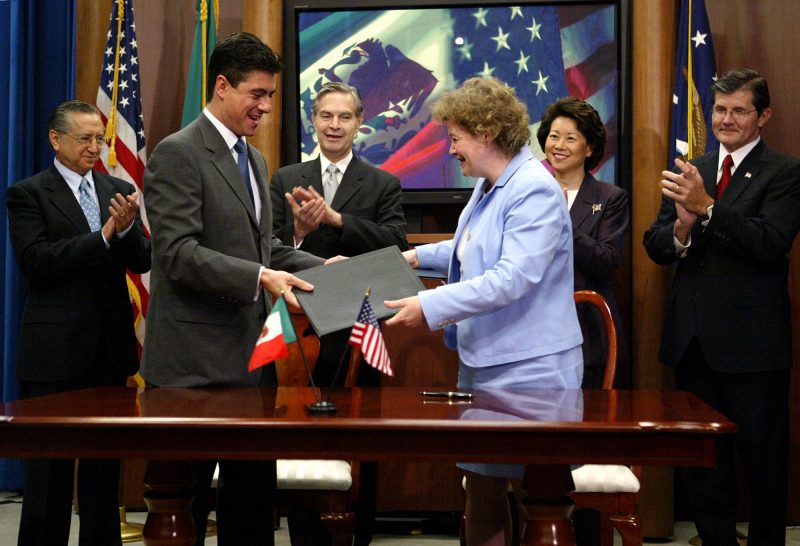 Victoria Lipnic, US Equal Employment Opportunity Commission commissioner and former Labor Department official during the George W. Bush administrationAndrew Puzder, CEO of CKE Restaurants
---
(Contenders) Supreme Court vacancy, pending Senate confirmation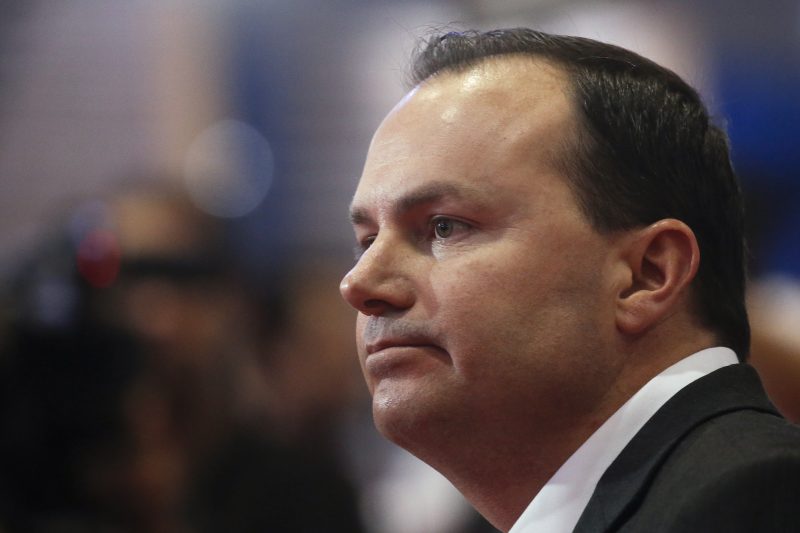 4. Allison Eid
5. Neil Gorsuch
9. Joan Larsen
10. Mike Lee
11. Thomas Lee
12. Edward Mansfield
13. Federico Moreno
14. William Pryor
15. Margaret A. Ryan
16. Amul Thapar
18. David Stras
19. Diane Sykes
20. Don Willett
21. Robert Young
Sources: Donald J. Trump, Business Insider
Het bericht MEET THE NEW EXECUTIVE BRANCH: Here's who Trump has appointed to senior leadership positions verscheen eerst op Business Insider.
Lees het hele artikel: MEET THE NEW EXECUTIVE BRANCH: Here's who Trump has appointed to senior leadership positions
Adverteren